Donate to and support MelodyInter

Kindly Donate to and support MelodyInter


[Button id="2"] [Button id="1"]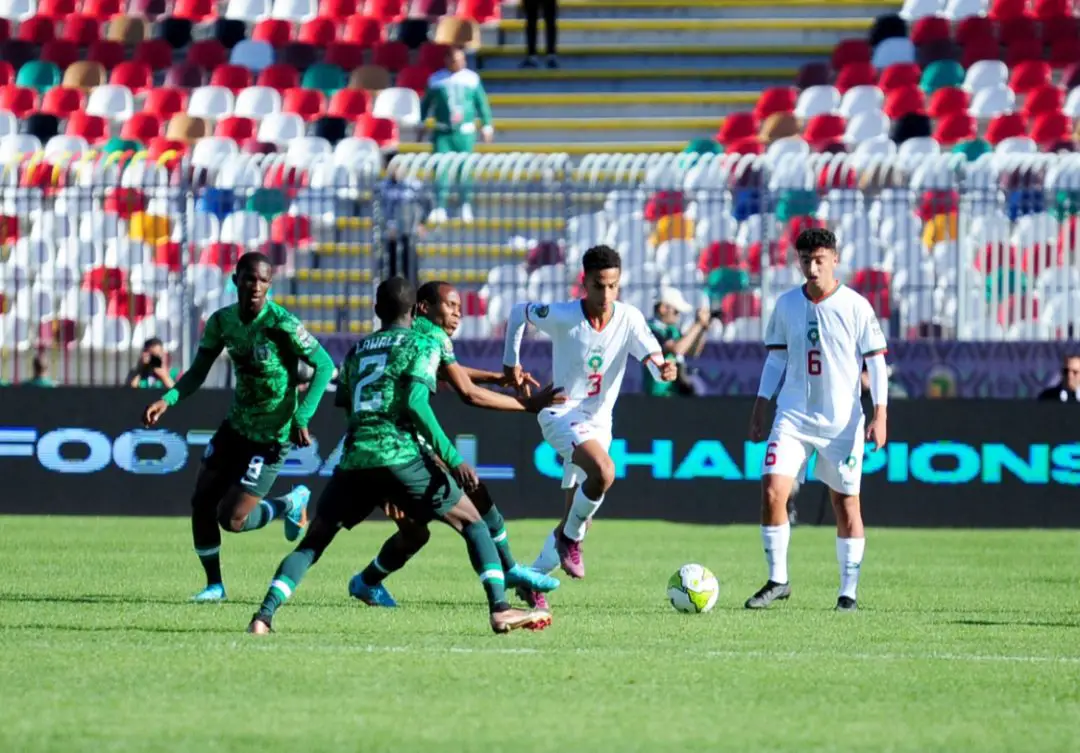 Former Nigeria national team coach coach John Obuh has said the Golden Eaglets played well against Morocco but their inability to convert scoring chances cost them the game.
The Eaglets suffered their first loss at the 2023 U-17 AFCON after going down 1-0 to Morocco in their second Group B game on Wednesday.
A second minute goal by Abdel Maali was enough to send Morocco into the quarter-finals.
Obuh, who led the Golden Eaglets to a second place finish at the 2009 FIFA U-17 World Cup, praised them for playing well but need to work on converting their scoring chances.
"The most important thing is that they played well but were not converting their chances, so it makes the task easier for the coaches, it would have been more difficult if they didn't play well," Obuh said on Brila FM.
"Now that they played well but couldn't convert their chances I'm sure in their third game, which will be the decider, they will improve to score their goals."
Obuh called on the players to take their destiny into their own hands ahead of their crucial final group game against South Africa on Saturday.
"So at this moment the players are the ones to decide their fate. Once they make any mistake and they are sent back home the exposure for them will not be there anymore and their dreams will be shattered.
"At this particular time the players really have to talk to themselves in support of what the coach must have told them."
The post 2023 U-17 AFCON: Eaglets Played Well But Failed To Convert Chances —John Obuh appeared first on Complete Sports.