Donate to and support MelodyInter

Kindly Donate to and support MelodyInter


[Button id="2"] [Button id="1"]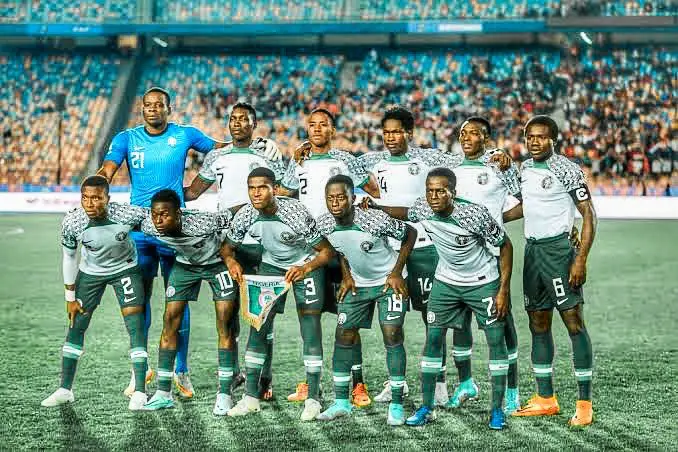 After a brilliant start to life in Argentina, Nigeria's Flying Eagles will face Brazil in their final group game with top spot in the group on the line. Head coach Ladan Bosso remained upbeat on his boys' chances against the South Americans in his media engagement before the game.
Bosso revealed that while he and his team were happy to have achieved their first objective of reaching the knockout rounds, they remain hungry for victory and would not back down against the Brazilians, who thrashed Dominican Republic 6-0.
"We have been able to fulfil our first objective for this championship: getting to the knockout stages. We will take it one match at a time from now onwards. We don't want to take it easy and lose against Brazil; that will not be good for our winning mentality," Bosso said.
The coach also spoke about Nigeria's far from ideal record at U-20 level against Brazil and provided hope that the country would pick up a first win over the South Americans.
"Yes, we acknowledge that Brazil has always been a hard nut to crack for our team at this level. We have lost a number of matches to them over the decades, but there is always a first time. We are riding on a wave of robust confidence and though we do not under-rate them, we certainly do not fear them."
Both teams will take to the field on Saturday (today) at the Estadio Ciudad de La Plata with Brazil in need of all three points to go through and possibly top the group, and the Flying Eagles, who secured qualification against Italy , needing just a point to finish top of the pile.
Flying Eagles FIFA U-20 World Cup Head-to-head record against Brazil
Brazil 3-0 Nigeria (1983 Group Stage)
Brazil 2-0 Nigeria (1985 semifinals)
Brazil 4-0 Nigeria (1987 Group Stage)
Brazil 0-0 Nigeria (2005 Group Stage)
The post 2023 U-20 W/Cup: Flying Eagles Seek Revenge Against Brazil appeared first on Complete Sports.