Donate to and support MelodyInter
Kindly Donate to and support MelodyInter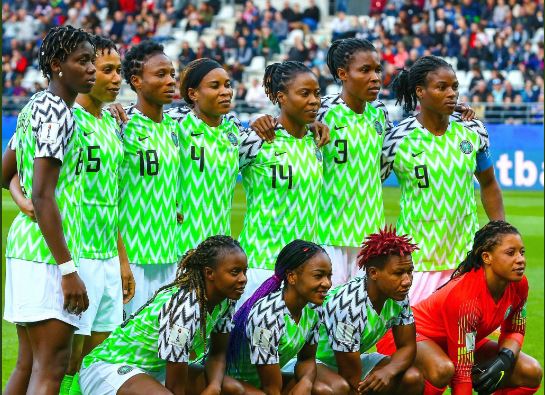 Mali remained without a victory over Nigeria women's national team, but their coach Saloum Mohammed Houssein was pleased that the Female Eagles didn't suffer another disastrous defeat to their illustrious neighbours at the Aisha Buhari Contest.
"I'm disappointed in the result against Nigeria but still pleased with the performance of my team," Houssein said after the match.
"It's also encouraging that we didn't lose by a wide margin. When we used to play against Nigeria, we used to lose up to 6 to 8 nil. All the areas we didn't do well enough, we will go back to training to perfect them before the next game (against Morocco).
"We brought here our junior team as we are building a team for the future."
Nigeria coach Randy Waldrum finally heaved a sigh of relief after watching his charges end a poor run of results.
read also:Guardiola praises Leipzig for looking good while getting battered
The reigning African champions' failed to record a win in three matches against Jamaica, Portugal, and the USA during their US Tour Series in June.
And the American trainer was delighted to lead the Falcons back to winning ways even if the team struggled in the opening period.
"We didn't have a great start but we did a much better job in the second half," Waldrum said.
"Credit to Mali because they really impressed and closed the space quickly.
"We made some changes in the second half and we were much better. Little disappointed in the first half but extremely proud of the response in the second," the American gaffer concluded.
The post Aisha Buhari Cup: We used to lose 8-nil to Super Falcons, says Mali coach appeared first on Sporting Life.