Donate to and support MelodyInter

Kindly Donate to and support MelodyInter


[Button id="2"] [Button id="1"]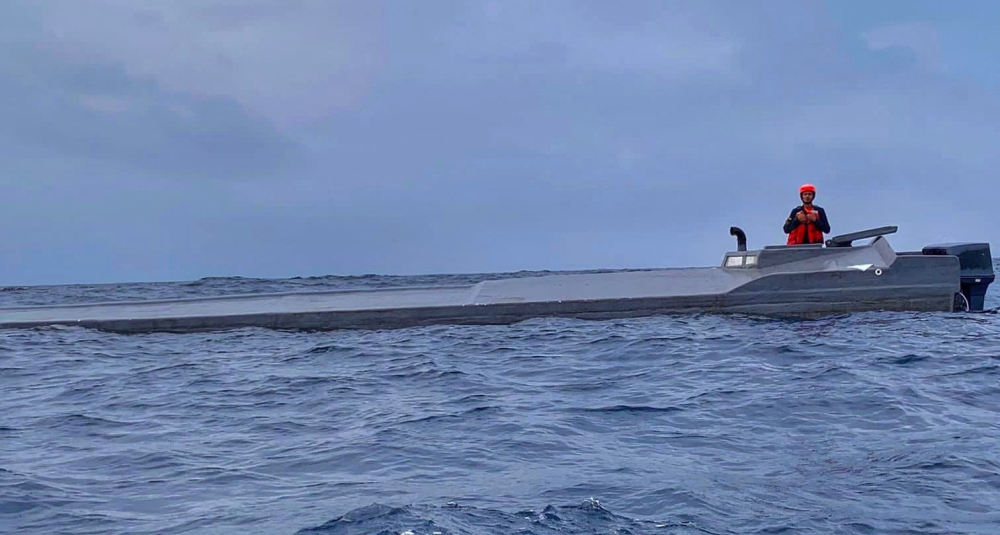 BOGOTÁ, May 13 — The largest Colombian "narco sub" ever recorded — some 30 meters (100 feet) long and three meters wide — has been decommissioned in the Pacific, with three tonnes of cocaine found on board, the country's navy reported yesterday.
The semi-submersible vessel was intercepted Tuesday on its way to Central America, one of the most common routes for drug smuggling to the United States, the world's largest consumer of Colombian cocaine.
The detained crew — aged 45, 54 and 63 — are all Colombians and claimed to have been "forced by a drug trafficking organisation" to take the sub to Central America, the navy said in a statement.
In three decades, the Colombian navy has seized 228 such drug-laden semi-submersibles, which are never fully underwater but used by traffickers to elude detection by coast guard and other authorities.
Some were bound for the United States, while others were intercepted in the Atlantic, headed for Europe.
This was the largest Colombian narco sub decommissioned since records began in 1993.
The seizure represented a blow of some US$103 million (RM459.60) to the drug trade, the navy said.
The law in Colombia, the world's largest cocaine producer, punishes the use, construction, marketing, possession or transportation of a semi-submersible by up to 14 years in prison.
In 2021, cultivation of the coca plant — from which cocaine is extracted — stretched over 204,000 hectares (505,000 acres), according to the United Nations.
This was the highest figure since monitoring began 21 years earlier, and went hand-in-hand with a rise in cocaine production from 1,010 tonnes in 2020 to 1,400 tonnes. — AFP