Donate to and support MelodyInter

Kindly Donate to and support MelodyInter


[Button id="2"] [Button id="1"]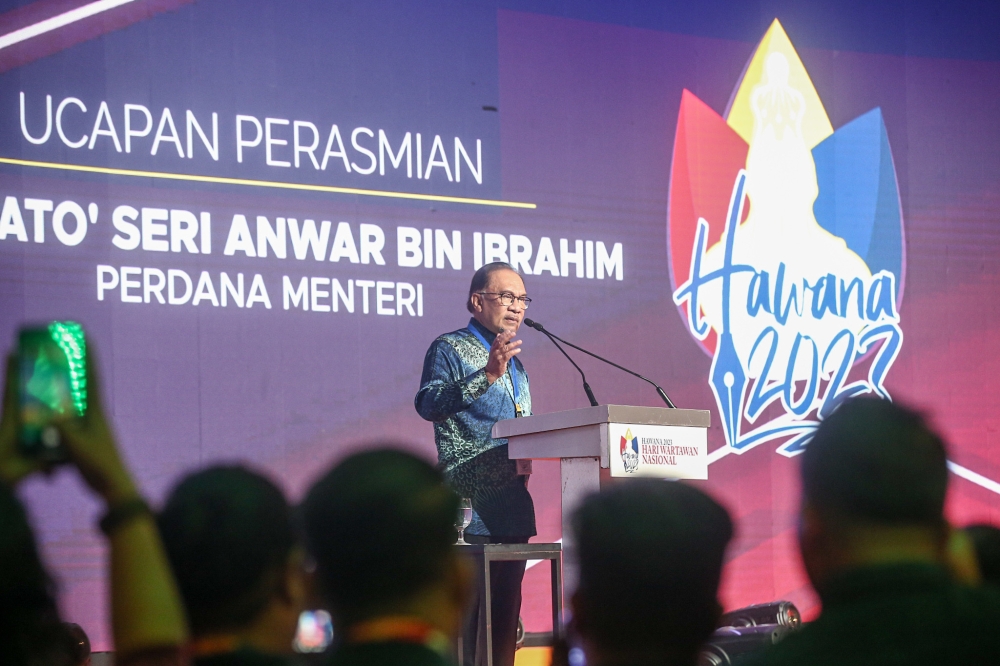 IPOH, May 28 — At the summit of National Journalists' Day (Hawana) 2023, Prime Minister Datuk Seri Anwar Ibrahim reminded media practitioners to get rid of their culture of writing in favour of the government of the day and neglecting the Opposition's view.
Anwar said that those on the opposing side should also be given the opportunity to voice out their views without being slammed.
"Due to the changes of time and political climate, the government have made a clear stand that the media in the country will have total freedom when it comes to writing, which also includes the Opposition's view.
"Criticism against the government, which includes the prime minister and other ministers, should be allowed without fear. And if there is weakness among the ministers, they should be ready to apologies and rectify it," he said in his speech at the Casuarina Convention Centre here.
However, Anwar said that the freedom of press should not be to the extend where it could spark racial and religious issue that could harm the unity in the country.
Also present at the summit were Deputy Prime Minister Datuk Seri Ahmad Zahid Hamidi, Perak Menteri Besar Datuk Seri Saarani Mohamad and Communication and Digital Minister Fahmi Fadzil.
Earlier at the same event, Fahmi also said that Malaysia not only needs an independent media but one that is also brave enough to speak without fear and favour.
Fahmi said such media is needed not only in terms of checks and balances but also to make sure that the voices heard will be recorded and reported.