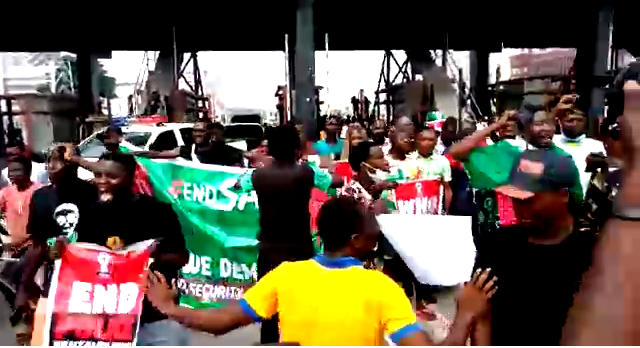 By Arogbonlo Israel
It's a dramatic moment as some protesters fight over undisclosed sum handed over to one of them by a Nigerian artiste.
Vanguard gathered the singer who came around to felicitate with protesters who are out to mark the one year anniversary of the ENDSARS movement.
On getting the money from the artiste, a yet-to-be identified protester flee as others ran after him to get their portion of the money.
The post #Endsars: Drama as protesters fight dirty over money at Lekki Tollgate appeared first on Vanguard News.
Advertisement
Ancient Japanese Discovery Melts 54 LBS Of Fat
.
The supplement uses a powerful Okinawa-inspired blend of antioxidants, digestive support ingredients, and metabolism boosters to help you lose weight. The formula is based on science from the Japanese island of Okinawa, which is famous for its low obesity – and high longevity.