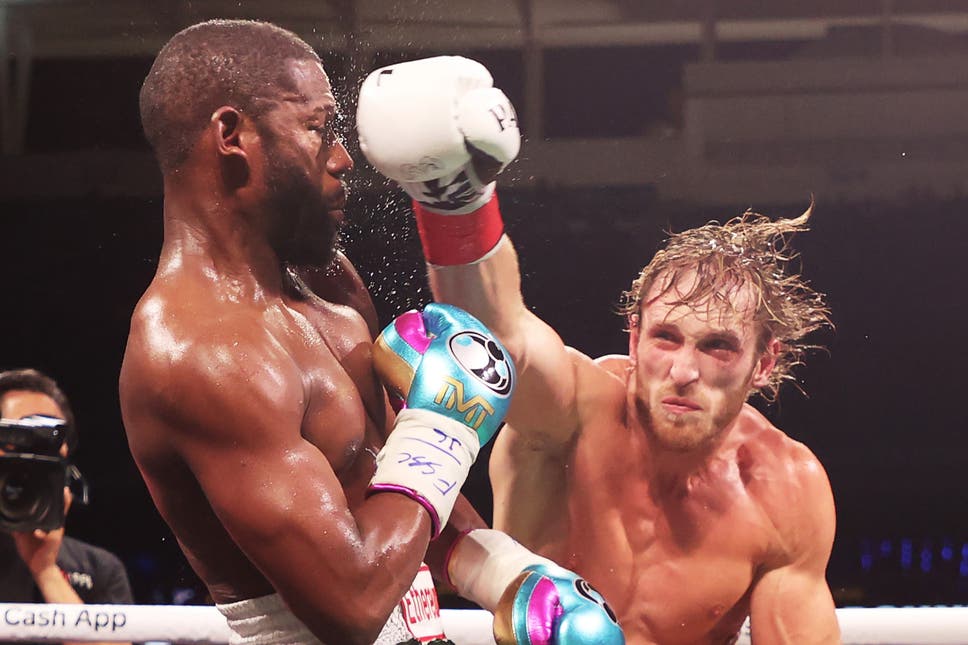 Floyd Mayweather and Logan Paul went eight rounds with each other in an exhibition boxing match Sunday at Hard Rock Stadium in Miami.
No winner was announced. A lot of people who bought the pay-per-view were bitterly angry because there were technical issues that prevented them from seeing it.
Mayweather went long stretches of the fight without throwing a punch. Paul landed but a handful of clean punches on Mayweather, who was one of the great defensive fighters in his day when he racked up a 50-0 record and world titles in five weight classes in a career that spanned from 1996 through 2017.
Ring announcer Jimmy Lennon inadvertently summarized what this was all about when introducing Paul before the fight. Paul, Lennon intoned solemnly, "specializes in wrestling, boxing and anything outrageous."
read alsoMayweather's furious response to Jake Paul
And at the end of the day, what this was was an outrageous money grab. It angered many boxing purists, but they got to see an outstanding middleweight fight on the undercard, when Luis Arias outworked Jarrett Hurd and won a split decision.
That bout was everything that Mayweather and Paul was not, but that was to be expected. Anyone over 13 who thought Paul had even a remote chance to defeat Mayweather never saw a real boxing match. As Mayweather told Yahoo Sports before the bout, he expected "a spectacle."
The post Fans express displeasure over Logan Paul, Mayweather exhibition bout    appeared first on Sporting Life.