Donate to and support MelodyInter

Kindly Donate to and support MelodyInter


[Button id="2"] [Button id="1"]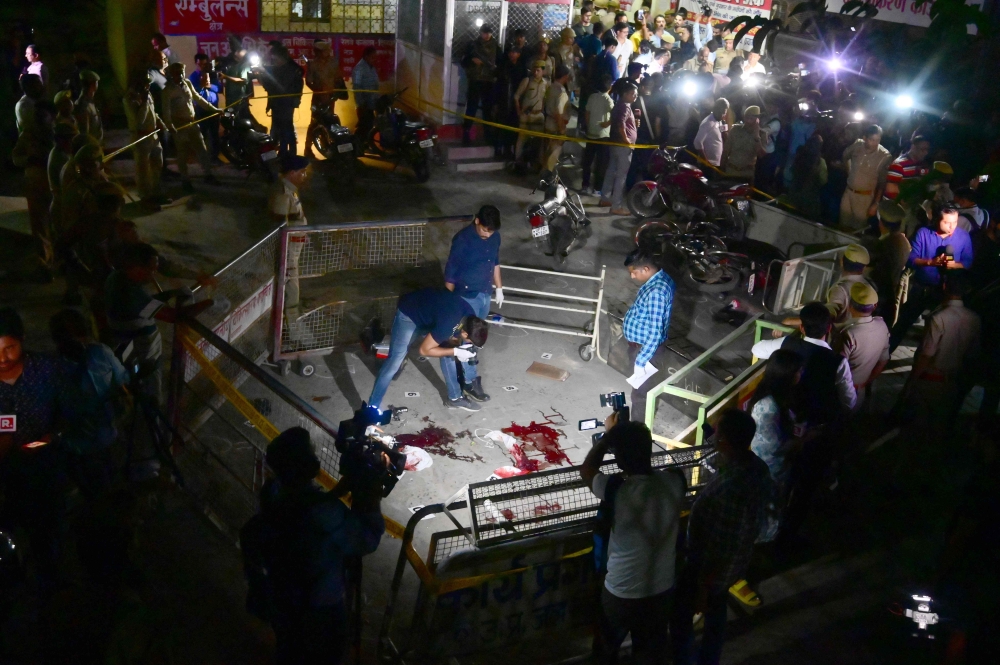 ANKARA, April 16 — A former member of India's parliament, Atiq Ahmed, and his brother, were killed late Saturday in murders that were caught by television cameras in northern Uttar Pradesh state, reported Anadolu Agency (AA).
Atiq Ahmed was under the custody of police and was being taken for a medical checkup along with his brother, Khalid Azim, alias Ashraf, a former legislator. At least two gunmen were seen firing from point-blank range while Ahmed was talking to reporters in Prayagraj.
Local media reported that the pair were taken to Prayagraj days ago, in a case regarding the killing of a lawyer in February.
The Hindu newspaper reported that Ahmed, a former gangster turned politician, faced more than 100 criminal cases and was amongst the first Uttar Pradesh politician booked under the Gangster Act in the late 1980s.
His death occurred days after his son, Asad Ahmed, was killed in an "encounter" with police in the state.
A court in Uttar Pradesh found Ahmed and two others guilty in a kidnapping case in March and sentenced them to life in prison.
Ramit Sharma, a top police official in Prayagraj told reporters three attackers posed as journalists and were arrested. He said an investigation is underway.
After the on-camera killings, several opposition party leaders have criticised the ruling Bharatiya Janata Party government in the state that is headed by monk-turned-Chief Minister Yogi Adityanath.
"Atiq and his brother were killed while in police custody and were handcuffed. Slogans of JSR (Jai Shri Ram, or Hail Lord Ram) were also raised," Muslim leader and member of parliament Asaduddin Owaisi wrote on Twitter. "Their murder is a perfect example of Yogi's big failure of law & order. Those celebrating encounter-raj are equally responsible for this murder."
"In a society where murderers are celebrated, what's the use of a criminal justice system?" he said.
Akhilesh Yadav, leader of the Samajwadi Party — a regional party in Uttar Pradesh, wrote on Twitter that crime has reached its peak in the state and the morale of the criminals is high.
"When someone can be killed by firing openly amidst the security cordon of the police, then what about the safety of the general public," he said.
"Due to this, an atmosphere of fear is being created among the public, it seems that some people are deliberately creating such an atmosphere." — Bernama