Donate to and support MelodyInter
Kindly Donate to and support MelodyInter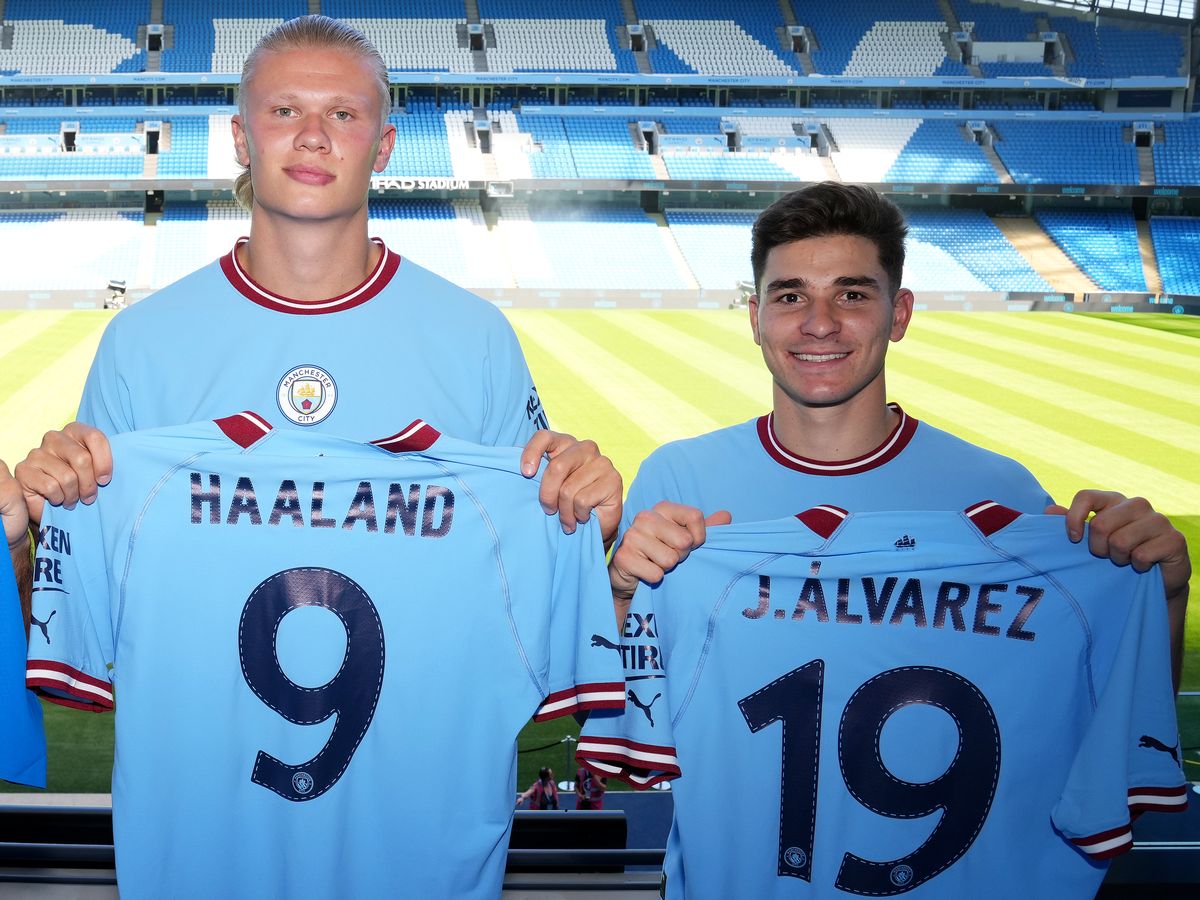 Manchester City boss Pep Guardiola believes the duo of Erling Haaland and Julian Alvarez will deliver the goals for his team in the Premier League and Europe.
He made this known in a chat with TribalFootball ahead of this evening Community Shield clash against Liverpool.
"If we play with tighter wings, I see [Alvarez] as complementary to Haaland," said Guardiola.
Read Also: Lewandowski: I Never Left Bayern Munich Because Of Haaland
"If we play with more open flanks, not so much. Julian has already adapted. A good player can adapt in the space of two afternoons.
"If you've got it, you've got it in Argentina and in England."
"We were not wrong about Julian. He is a team player," he continued.
"He can score, he knows where the goal is. He is an extraordinary signing. We are going to make the most of Gallardo's work and we hope to add some things to his game. We want him to feel good, he has already adapted.
"Julian has come from a big team, with the obligation to win and keep winning. That is what River is about, just like Boca. That is drummed into a player's head. We also bought that mentality."
The post Haaland, Alvarez Will Deliver Goals For Man City –Guardiola appeared first on Complete Sports.