Donate to and support MelodyInter

Kindly Donate to and support MelodyInter


[Button id="2"] [Button id="1"]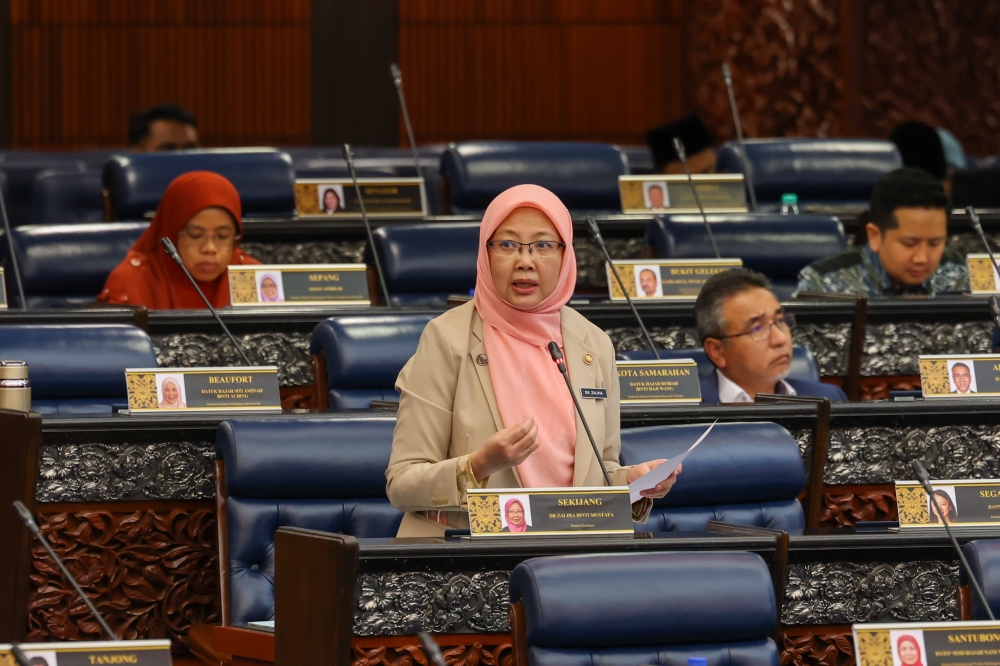 KUALA LUMPUR, June 8 ― To date, a total of 336,592 Form 1 female students from the 2020 to 2022 cohort have not received any human papillomavirus (HPV) vaccine shot, said Health Minister Dr Zaliha Mustafa.
She said the Ministry of Health (MoH) is committed to ensuring that all female students from the 2021, 2022 and 2023 cohorts receive the HPV vaccine before they finish school.
"HPV vaccination for Form 1 students or teenagers who are 13 years old had to be postponed in 2021, due to a global supply disruption of HPV vaccines.
"So by using the remaining stock of vaccines available in 2020, a total of 34,933 people, or only 15.7 per cent of Form 1 female students from the 2021 cohort, have received the first dose.
"This means that there are a total of 187,151 students or the remaining 84.3 per cent who have not received the HPV vaccine for the 2021 cohort," she said when replying a question from Yeo Bee Yin (PH-Puchong) in the Dewan Rakyat today.
Yeo had wanted to know the latest status of the HPV vaccination for more than 500,000 girls who missed the injection from 2020 to 2022 as well as the procurement allocation of RM120 million this year.
Meanwhile, Dr Zaliha said that in 2022, the price of the HPV vaccine had increased six-fold and only 100,000 doses of the HPV vaccines were procured in December last year.
"We have distributed all these vaccines to the states to be given to Form 1 students from the 2021 cohort who have yet to receive the vaccine and the Ministry of Health expects this new procurement will be finalised in the third quarter," she said.
Dr Zaliha said female students from the 2021 cohort who are currently in Form 3 would be given priority for the HPV vaccination before being dispensed to those from cohort 2022 and 2023 depending on the number of vaccines received this year. ― Bernam