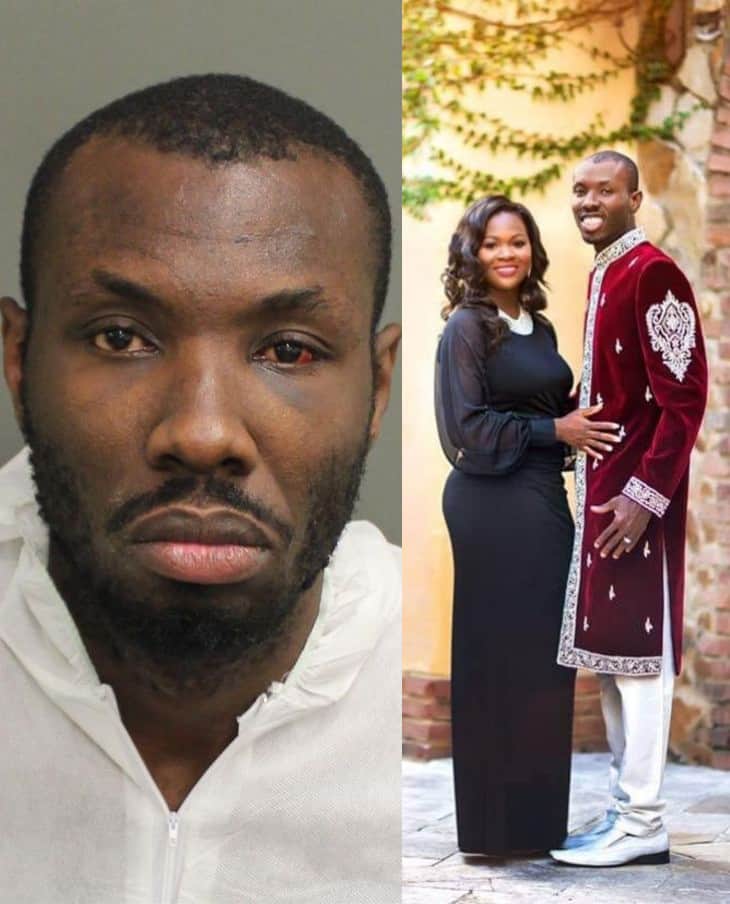 A video of US-based Ghanaian Pastor, Sylvester Ofori threatening to kill his wife, Barbara Tommey has surfaced online days after he shot her dead.
In the viral video, Ofori was seen engaging in a serious fight with Barbara's older brother. The fight ensued after he assaulted Barbara before her siblings she arrived with at their matrimonial home to pick up her document.
When the fight got worse, Barbara was heard begging her brother to stop beating her husband. Upon being freed after being pinned to the ground by his estranged wife's brother, Ofori said "If I don't kill your sister, then I'm fake".
View this post on Instagram

Pastor Sylvester Ofori threatened to kill Barbara long before he did. #pastorsylvesterofori #ghanian #ghanaianpastors #pastorkillswife #ghaniansintheusa #africansindiasporatv #africansindiaapora #africanstories

A post shared by Africans in Diaspora (@africansndiaspora) on