Donate to and support MelodyInter
Kindly Donate to and support MelodyInter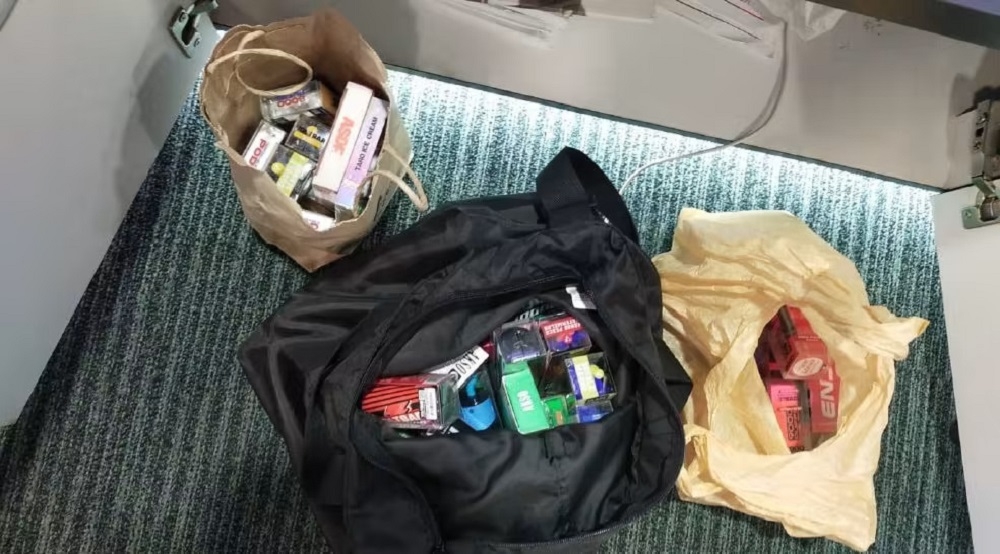 SINGAPORE, Jan 31 — A 36-year-old man who peddled electronic vaporisers, or e-vaporisers, to students at a retail outlet in a neighbourhood shopping mall was nabbed earlier this month, said the Health Sciences Authority (HSA).
E-vaporisers and related components with an estimated street value of more than S$11,000 (RM35,571) were also seized.
HSA said in a media release today (January 31) that it conducted an operation at a retail outlet in West Mall in Bukit Batok and a residence in Tampines on January 20 following a tip-off that the shop was selling prohibited e-vaporisers to students.
"HSA then mounted a covert operation to catch the e-vaporiser peddler. The peddler was operating from his workplace at the mall and had stored the prohibited items there as well as at his residence," said a spokesperson.
A total of more than 400 e-vaporisers and 350 components were seized from these two locations and the man is currently assisting in the investigation.
HSA said it will not hesitate to take stern enforcement actions against those who conduct illegal activities such as the peddling of prohibited e-vaporisers to the general public, especially to youths and students.
Figures released by HSA last September showed that the number of people caught using and possessing e-vaporisers spiked in the first eight months of 2022, with 3,921 offenders nabbed by the authorities.
This represents a proportionate increase on the 4,697 who were caught in 2021, which in turn was more than treble the 1,266 cases in 2020.
HSA said then that 428 persons have been caught for selling e-vaporisers from 2018 to August 2022, with 91 prosecuted in the same period.
HSA on Tuesday reminded members of the public that the Tobacco (Control of Advertisements and Sale) Act prohibits the import, distribution, sale or offer for sale of imitation tobacco products. These include shisha tobacco, smokeless tobacco, chewing tobacco such as Gutkha, Khaini, Zarda, e-vaporisers and their components.
Persons convicted of selling, importing or distributing e-vaporisers can be jailed for up to six months, fined up to S$10,000 or both for the first offence.
Those convicted of possession, use or purchase of e-vaporisers can be fined up to S$2,000. ― TODAY