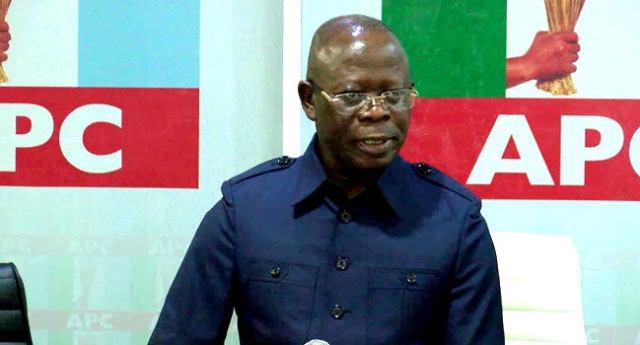 Edo State former governor and immediate past chairman of APC, Comrade Adams Oshiomole has described the APC governorship candidate of in the forthcoming election, Pastor Ize Iyamu as a violent person.
This he said while campaigning during the election that saw Godwin Obaseki emerge as Governor.
In the video, Oshiomhole said Ize Iyamu once poured acid on the private part of a student back in school, questioning how he would end violence in the state.