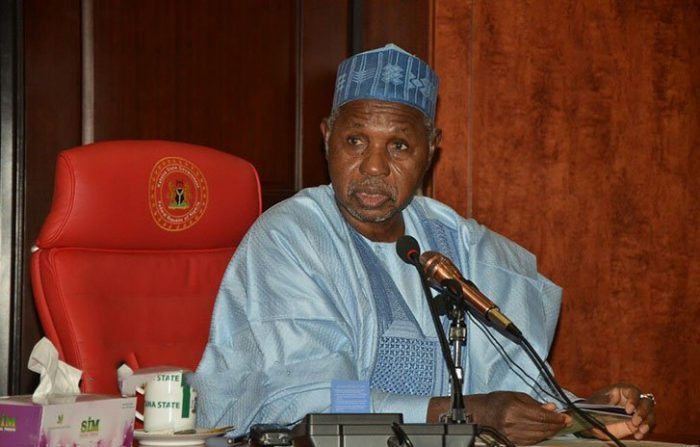 Katsina State government has reportedly rewarded three youths in the state for bravery after they attacked and killed one of the bandits who kidnapped them recently.
Naija News learnt that the youths, two boys and a girl jointly attacked the bandits, disarmed and kill one of them.
Reports revealed that the youngsters amazed the state government and were all rewarded for returning to the state police command the AK 47 rifle and a matchet they recovered from the alleged bandits.
The Katsina Commissioner of Police, Sanusi Buba, who was astonished by the youths' brave act reportedly gave them monetary rewards on behalf of the state government and the command inside his office on Tuesday evening.  However, the names of the youngsters were not disclosed to the public for the safety of the youngsters.
Buba disclosed that the three youths were initially kidnapped on the farm by the two bandits before they summed up the courage to tackle them (the bandits) and overpowered them.
"The two bandits who were armed with AK 47 rifle and a matchet initially kidnapped the two young boys and the girl on the farmland. The trio now summed up the courage to tackle the bandits. While one engaged one with a matched, the remaining two tackled the one with the AK 47 rifle," the CP disclosed.
He added, "The one who handled the bandit with the matchet later subdued him and he joined the other two to tackle the other bandit with the rifle.
"One of the boys sustained an injury in the head in the process, although, one of the bandits also died while the other one ran away. The three youngsters were also patriotic enough to submit the weapons, i.e. the AK47 rifle and the matchet to the police after the incident."
"It is in appreciation of their bravery and patriotism that the state government and the command have decided to reward the three youngsters with this token," Buba noted.
Meanwhile, Agro Rangers squad of the command of the Nigeria Security and Civil Defence Corps, NSCD in Oyo State recently arrested a farmer in Ogbomoso for allegedly killing a Fulani herdsman whose cows reportedly grazed on his farm.