The Afro-Classic pioneer dropped two exciting pieces of news at the same time.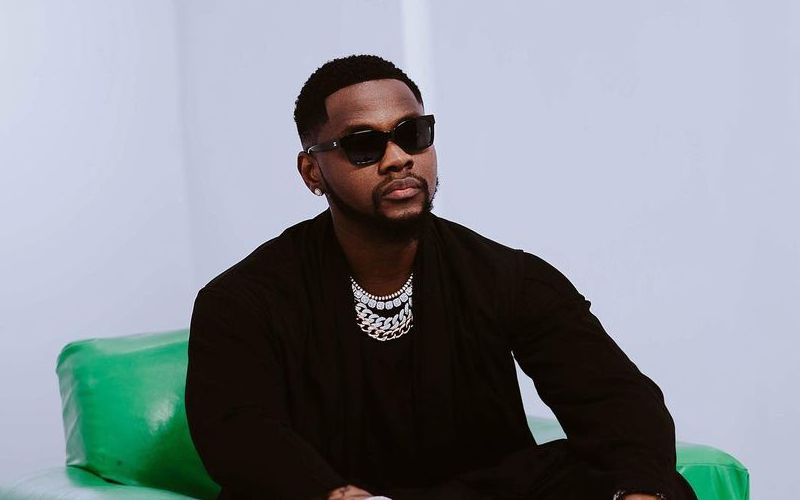 Nigerian heavyweight singer, songwriter and performer, Oluwatobiloba Daniel Anidugbe, popularly known as Kizz Daniel, just bought a new mansion and as well announced an upcoming single titled 'Odo'
The Flyboy Inc frontline act and owner, whose song 'Buga' has become a global smash, is looking to follow the momentum with another banger.
The father of two, whose "Afro Classic" world tour has been a success, took to his Instagram page on Wednesday, September 28th, 2022, to share two great news. The first news was the fact that the singer fulfilled his dream of getting a mansion by the sea for his wife and kids, while the second news was that he was dropping his second single of the year, 'Odo', on the 14th of October 2022.
The singer had previously announced 'RTID' as his second single of the year, but that has been postponed till November for 'Odo'. He wrote:
WHAT A YEAR ALWAYS WANTED A HOUSE BESIDE THE WATERS FOR MY WIFE AND KIDS , SO , GOD AND THE BEST FANS IN THE WORLD HELPED ME #BUGA  THANK YOU.
_
#RTID TO BE POSTPONED TILL NOVEMBER…. BUT #ODO OUT OCT 14th 
READ ALSO – Asake Announces Headline Concert At 02 Academy In London | SEE DETAILS
See the Mansion and Listen to the snippet below
Get updates as they drop via Twitter and Facebook
The post Kizz Daniel Buys New Mansion, Announces New Single 'ODO' | LISTEN appeared first on NotjustOk.
Advertisement
MELODYBIZ 50% DISCOUNT

Have you always desired a smooth online shopping experience. Do you have dreams of putting your goods out on platforms where you can get customers all over Malaysia. Then MelodyBiz Store is the right place for you. We offer competitive prices on goods and services and you can be rest assured to get what you ordered in the stipulated time. Log-on to MelodyBiz and experience a different dynamics of shopping