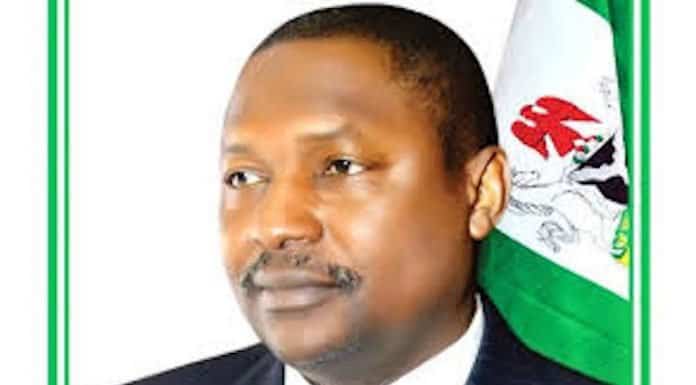 The Minister of Justice ,Abubakar Malami, has finally been invited by the presidential Panel of Inquiry, to appear as the primary witness, in the ongoing investigations  of the suspended acting chairman of the Economic and Financial Crimes Commission, EFCC, Ibrahim Magu.
Naija News recalls that the probe of the former anti corruption chief, was at the instance of Malami's memo which indicted Magu, of insubordination, misconduct and diversion of recovered loot.
Magu's frosty relationship with Malami, who is the supervising minister of the EFCC, is reported to have led to his recent travails.
On July 6th 2020, Magu was compelled to appear before a panel at the Presidential Villa, set up by President Muhammadu Buhari, to investigate the allegations raised in the AGF's memo.
He was suspended few days later, by the President, alongside other key senior staff of the anti-graft agency.
However According to the letter Justice Salami said since Malami wrote the petition, he should appear in person to give evidence. The Attorney-General of the Federation has also expressed readiness to testify against Ibrahim Magu.
Reacting to the letter in an interview on ARISE TV, Malami said he will be glad to testify before the Justice Ayo Salami-led Presidential panel.
He said: "So, if indeed the Ayo Salami panel invites Abubakar Malami as a person or the AGF in the person of Abubakar Malami for any testimony, for any clarification, for examination or cross-examination for that matter, Abubakar Malami will wholeheartedly, gladly within the spirit and context of the rule of law be there to testify, be there to be cross-examined, be there to be examined within the context of the rule of law.