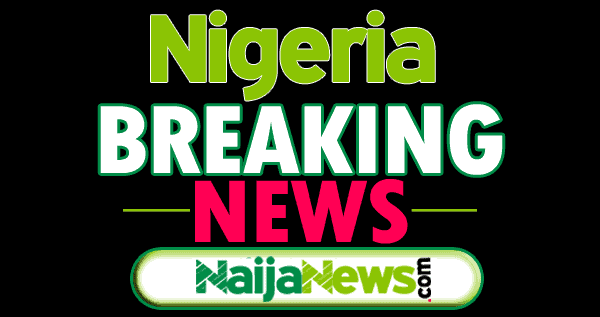 This is a round-up of some-breaking news in Nigeria Today,14th, September, 2020
Aviation Union Halts Arik Air Operations In Lagos
Aviation unions on Monday shut down Arik Air operation over alleged failure to pay seven months' salary arrears of workers
Forget What I Said About Ize-Iyamu, Some People Want Me Dead – Oshiomhole
Adams Oshiomhole, a former governor of Edo State and Chairman of the All Progressives Congress (APC), has revealed that some people wish him dead.
Speaking in an interview with Vanguard, Adams Oshiomhole said using what he said about Pastor Osagie Ize-Iyamu in the last governorship election against him (Oshiomhole) is a lazy man's argument
Boko Haram: Granting Amnesty To Insurgents Is Wrong – Ndume Tells FG
The Senator representing Borno South Senatorial District in the National Assembly, Ali Ndume has cautioned the federal government over its policy of granting amnesty to insurgents.
Ndume noted that the current action by the federal government is unfair, adding that it can't bring about the desired peace
Edo 2020: Stop Lying, You Gave Oshiomhole 100,000 Only – Ize-Iyamu Fires Obaseki
Pastor Osagie Ize-Iyamu has claimed that Governor Godwin Obaseki donated only N100,000 to Adams Oshiomhole's campaign in 2008.
Ize-Iyamu, the All Progressives Congress (APC) governorship candidate for the Edo State election holding on Saturday, stated this on Sunday during a debate organized by Channels Television.
Falana Drags FG, Ganduje Govt To African Commission Over Death Sentence On Kano Singer
Human rights lawyer Femi Falana (SAN) has dragged the Federal government and Kano government led by Abdullahi Ganduje to the African Commission on Human and Peoples' Rights in Banjul, The Gambia over the death sentence on Kano singer Sharif Yahya Sharif.
Naija News reports that the Senior Advocate of Nigeria is asking the Commission to exercise its mandates and authority under the African Charter on Human and Peoples' Rights and pursuant to the commission's order 100(1) of the commission's Rules of Procedure, 2020
Edo: My Predecessor Borrowed Recklessly – Obaseki
The governorship candidate of the Peoples Democratic Party in Edo State, Godwin Obaseki has accused his predecessor, Adams Oshiomhole of borrowing recklessly while in office.
The Edo State Governor stated this on Sunday during the Edo Governorship debate organized by Channels Television.
How Obasanjo Made Things Worse For Buhari – Balarabe Musa
Elder Statesman, Balarabe Musa, has reacted to the recent statement credited to former President of Nigeria, Olusegun Obasanjo against the government of Muhammadu Buhari.
Recall that Obasanjo recently stated that Nigeria has turned to a fail and divided country under the current administration.
Listen To The Voice Of Wisdom And Don't Let Nigeria Fail – PDP Fires Back At Buhari
The Peoples Democratic Party (PDP) has told President Muhammadu Buhari not to be deceived by sycophants within his administration telling him that he is doing well.
This is as the PDP slammed Buhari as running a suppressive and insensitive administration which is daily plunging Nigeria and Nigerians into deep troubles.
Buhari Is Still Trying To Correct The Problems Obasanjo, Atiku Brought On Nigeria – APC
The ruling All Progressives Congress (APC) has again accused the major opposition Peoples Democratic Party (PDP) of wasting Nigeria's resources when they were in power.
The APC further stated that former President, Chief Olusegun Obasanjo, and his Vice, Alhaji Atiku Abubakar who ruled Nigeria for eight years did almost nothing to set the country on the path of growth and development but rather looted the nation's resources in connivance with their political friends.
VIDEO: Train Collides With Bus In Oshodi Lagos
A train on Monday collided with a bus in Oshodi, the Lagos State Traffic Management Authority (LASTMA) has announced.
Naija News reports that the agency made this known via its Twitter account on Monday.
It tweeted: "A train ran into a Volkswagen T4 bus at the ARENA crossing, pushing it to Oshodi U-bridge. Onlookers causing more harm than good. Men on ground, Necessary Agencies."