Donate to and support MelodyInter

Kindly Donate to and support MelodyInter


[Button id="2"] [Button id="1"]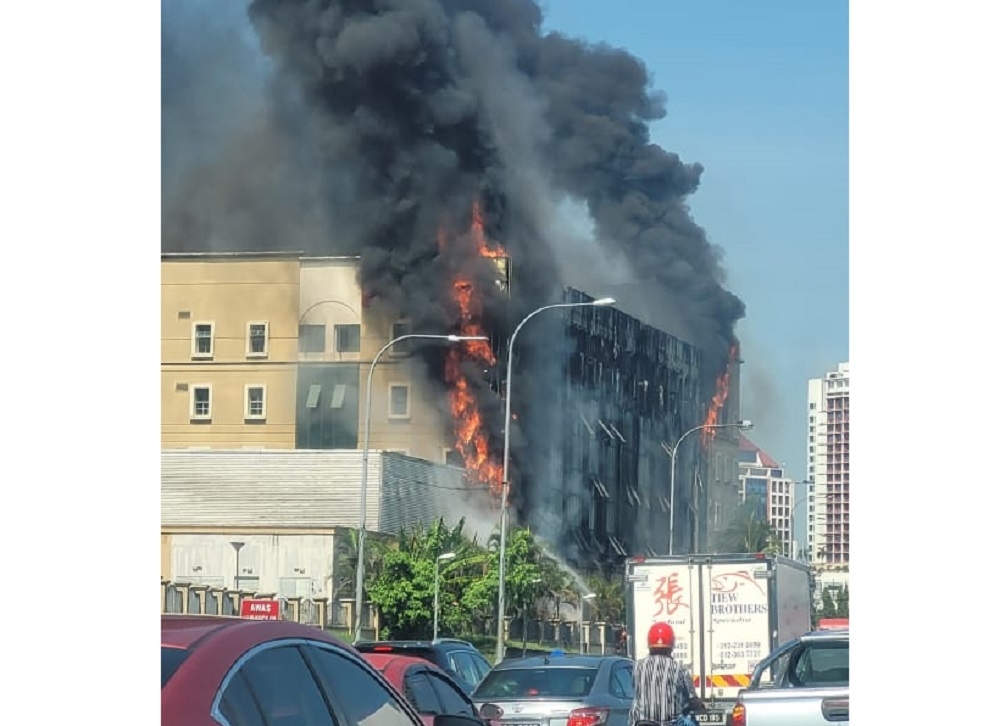 KUALA LUMPUR, May 22 — The old Employees Provident Fund (EPF) building located at Jalan Gasing here has caught fire again.
A Selangor Fire and Rescue Department spokesman said no victims were involved in the fire that broke out this morning.
The spokesman said that the fire, which broke out on the fourth and fifth floors, was successfully contained by firemen at 11.08am.
"No victims were involved.
"The head of the station is at the location," he said.
According to the Astro Radio Traffic Twitter account, the fire had affected traffic, causing delays on the Federal Highway and the Salak expressway.
#kltu FED HWAY: Officials report of a fire breaking out inside the KWSP building.Expect delays in both directions on the Federal Highway. This is also affecting traffic on SALAK.Picture credits: Netizens pic.twitter.com/3QQBSVRDEM

— Astro Radio Traffic (@astrotraffic) May 22, 2023
According to a report by The Edge recently, the building had been scheduled to be reopened late next year as a senior living facility by Pacific Senior Living Sdn Bhd, which had signed a 30-year lease with EPF.
The building had reportedly been left vacant since a fire in February 2018, after which EPF Petaling Jaya branch operations relocated to PJX-HM Shah Tower, Persiaran Barat in December 2019.
It had reportedly served as EPF headquarters for 35 years until 1999, when the country's largest retirement fund moved to Jalan Raja Laut in Kuala Lumpur.