Donate to and support MelodyInter

Kindly Donate to and support MelodyInter


[Button id="2"] [Button id="1"]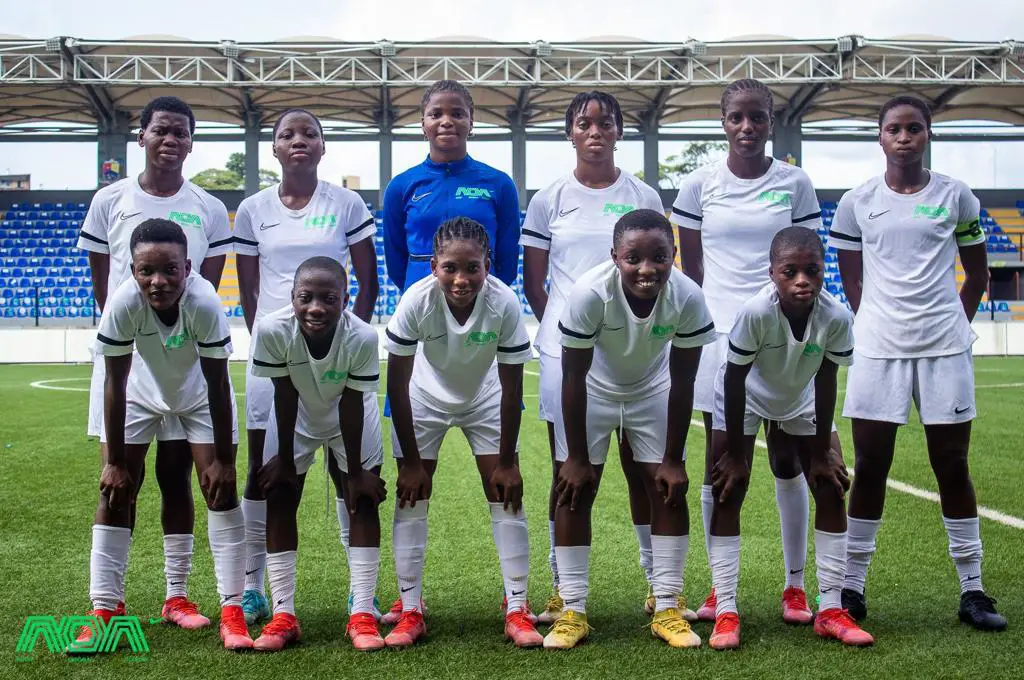 Oshoala Academy Thrash Eletu Girls In Friendly
The Asisat Oshoala Football Academy on Tuesday defeated Prince Kazeem Eletu Female Football Club 5-2 in a friendly.
The match which was played at the Abati Barracks, Lagos saw Asisat Academy star striker 16 year-old Janet semenya netted Hat thrick , Goals also from kemi adegbuyi and Racheal Peter also helped to secure the victory.
The Asisat Oshoala Academy (AOA), an all-girls training platform, is established by the Asisat Oshoala in partnership with two renowned international organisations; Women Win of Germany and Nike Inc. of USA.
The Asisat Oshoala Academy, an initiative of award-winning Nigerian woman footballer, Asisat Oshoala, is out to build upon the footballer's mission of providing access to sports and education for young girls in her community.
The Asisat Oshoala Academy (AOA) is designed to provide access to football and lifeskills for marginalized schoolgirls in Nigeria and the rest of the African continent.
The Asisat Oshoala Academy provides girls (ages 12 – 18) with access to 90 mins of football training three times a week.
The program is complemented with life skills education covering a range of empowerment and rights-based topics.
Graduates from the academy are encouraged to convert their leadership skills to make a positive impact in their respective communities.
In addition to the weekly programming, the Academy have also hosted 4 'She Plays' events in the last 11 months.
These events broaden the reach of the academy's activities and also host up to close to 3000 school girls in different communities namely agege , Isolo , Mushin and Ajegunle schoolgirls, aged 12 to 18 years In the she plays project which involves a lifeskill program, mentorship and football drills plus education
The post Oshoala Academy Thrash Eletu Girls In Friendly appeared first on Complete Sports.