Donate to and support MelodyInter
Kindly Donate to and support MelodyInter
Things aren't looking peachy for Asa, P.Priime, Platoon distribution and others as they face a lawsuit filed by producer Tempoe over IDG and another song. Find all the details below.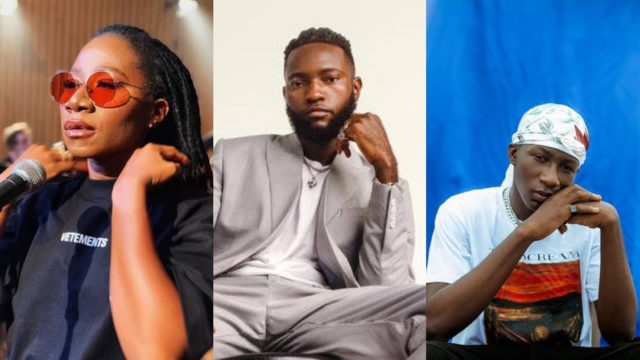 Nigerian veteran singer, Asa is currently facing a lawsuit filed against her and the production whiz, P.Priime, Platoon Music and Rue 11 by producer Tempoe.
In a news report by Pulse Nigeria, the lawsuit which was filed on the 1st of July alleges copyright infringement by Asa and P.Priime over the production of IDG which features Wizkid, and Love Me Or Give Me Red Wine.
ALSO READ: Reactions As Asa Sings 'Fire On The Mountain' In Front Of President Buhari
According to the report, Tempoe originally produced the two songs while the released versions were produced by P.Priime following disagreement over the splitting of rights and financials.
Asa's IDG which features Wizkid as well as Love Me Or Give Me Red Wine are both records off her fifth studio album, V which was released in February 2022 and distributed by Rue 11 and Platoon which is a music distribution company owned by Apple Music.
Presently, due to a court restraining order, the two songs have been taken down from all music streaming platforms and the court hearing has been slated for the 26th of September.
Get updates from your favourite Afrobeats stars as they drop via Notjustok on Twitter and Facebook
The post Producer, Tempoe Sues Asa, P.Prime, Others Over IDG And Another Song appeared first on NotjustOk.