Donate to and support MelodyInter
Kindly Donate to and support MelodyInter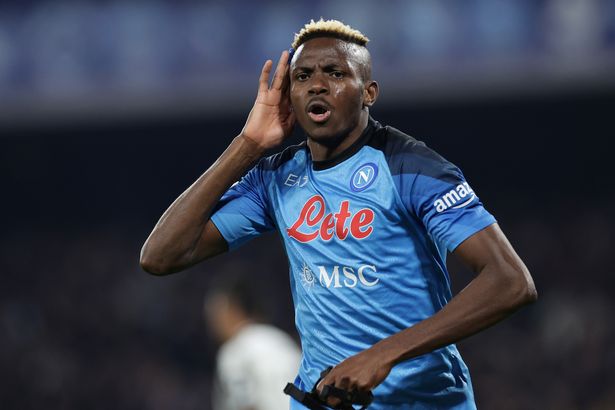 Paris Saint-Germain are ready to offer Argentina World Cup winner Leandro Paredes and his compatriot Mauro Icardi to Napoli for Victor Osimhen.
This is according to French media outfit RMC Sport who reported that PSG hoping to lower the price-tag by giving Icardi and Paredes for the services of Osimhen.
The Super Eagles striker has already attracted huge interest from the Premier League, with the likes of Chelsea, Manchester United and Arsenal showing interest.
Friday's report confirms that Osimhen would prefer going to England, but is open for a return to Ligue 1 with PSG.
It would also be a reunion with former Lille director Luis Campos, the man who sold him to Napoli for €75m plus bonuses in September 2020.
Napoli have set an absolute minimum price-tag of €100m for Osimhen, probably closer to €120m, and it is reported that PSG hope to lower that figure by offering players in exchange.
Meanwhile, Osimhen will miss Napoli's home league game against AC Milan on Sunday due to injury.
Napoli are on the verge of landing a third ever Serie A title and their first since 1990.
The post PSG Offer Argentina 2022 World Cup Winner To Napoli For Osimhen appeared first on Complete Sports.