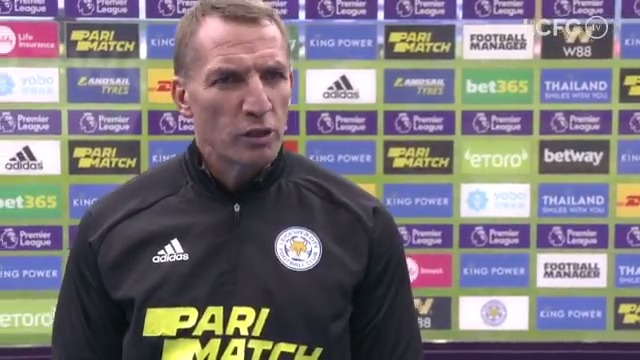 Leicester City boss, Brendan Rodgers, is delighted with the form of fullbacks Timothy Castagne and James Justin.
Justin struck in Saturday's 4-0 FA Cup win at Stoke City.
Rodgers said, "Just looking at both full-backs in terms of their strength, I think what we've done with JJ on a number of occasions is he's played from the left and the right.
"Most recently, in some of the big games, I've played him off the right to do a specific job on Son [Heung-min], [Marcus] Rashford and these types of players that play in that little role that you've got to be a good defender to play in.
read also:Iheanacho was nervous taking the penalty against Palace–Rodgers
"But, I just felt that when Tim [Castagne] plays on the other side, we've got good penetration from Harvey [Barnes] on that side but we needed someone may be to run in below, more beyond the line, and then we've got good penetration from both sides.
"I just switched them over, because JJ's comfortable on the left, but I think we get more running ability out of Tim on the right-hand side and I thought both full-backs were outstanding."
The post Rodgers delighted with Justtin, Castagne for Stoke win appeared first on Sporting Life.