Donate to and support MelodyInter
Kindly Donate to and support MelodyInter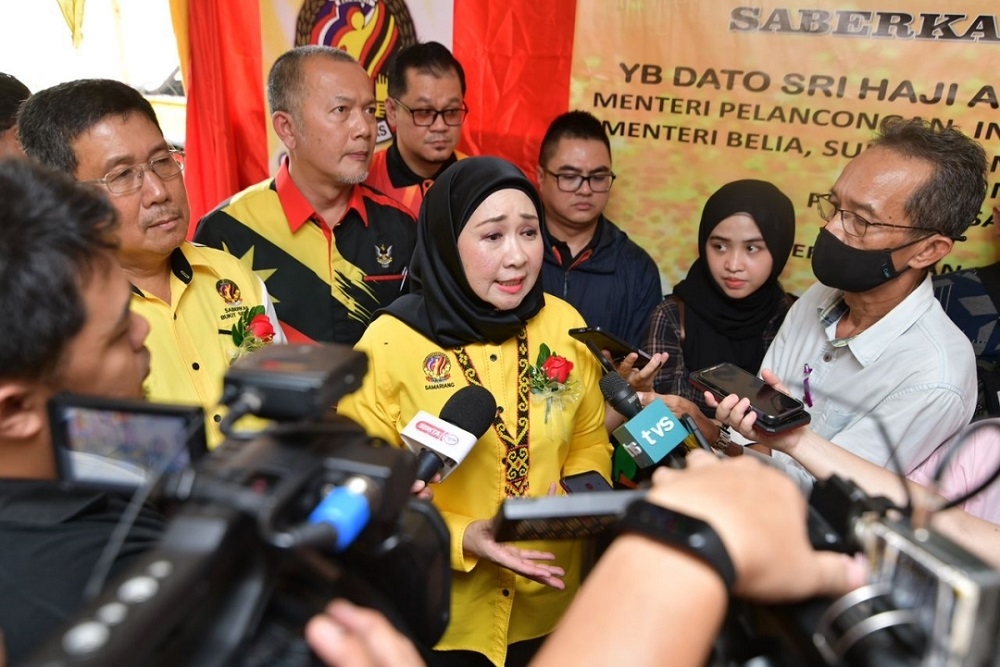 SERIAN, Feb 1 — The restoration of Sarawak's rights enshrined in the Malaysia Agreement 1963 (MA63) is not fully completed but the state government is on the right track, said Datuk Sharifah Hasidah Sayeed Aman Ghazali.
According to the Deputy Minister in the Premier's Department (Law, State-Federal Relations and Project Monitoring), there are several matters that need to be discussed with the federal government to ensure that the rights enshrined in MA63 can be fully achieved.
"This whole claim is an ongoing process. The restoration of Sarawak's rights is slowly showing results and this is just the beginning.
"We are grateful to Prime Minister Datuk Seri Anwar Ibrahim and also Deputy Prime Minister Datuk Seri Fadillah Yusof for expediting the matter and facilitating negotiations for Sarawak," she said after launching the 'Saberkas Prihatin Khas' programme at the Serian community-based rehabilitation centre (PPDK) at Taman Anggerik here yesterday.
Sharifah Hasidah, who is also the vice president of Sarawak United National Youth Organisation (Saberkas), represented Minister of Tourism, Creative Industry and Performing Arts Datuk Seri Abdul Karim Rahman Hamzah (Saberkas president) at the launching of the event held in conjunction with Saberkas 50th Anniversary.
Commenting further, she noted the overall progress of MA63 under the leadership of Prime Minister Datuk Seri Anwar Ibrahim as commendable.
"It is especially so when he agreed to give Sarawak a grant of more than RM300 million for 2023, which is almost 19 times more compared to the previous grant of RM16 million," she said.
Adding on, she said the state government will continue to push efforts to claim Sarawak rights, as have been discussed with Sarawak Premier Tan Sri Abang Johari Openg, under Deputy Prime Minister Fadillah Yusof's supervision.
Also present at the ceremony were Bukit Semuja assemblyman cum Saberkas Bukit Semuja branch chairman John Ilus; PPDK Serian chairman Barian Nyaluti; Saberkas exco member Senator Datuk Ahmad Ibrahim; and Premier's political secretary Abang Abdul Aziz Abang Draup. — Borneo Post