Donate to and support MelodyInter

Kindly Donate to and support MelodyInter


[Button id="2"] [Button id="1"]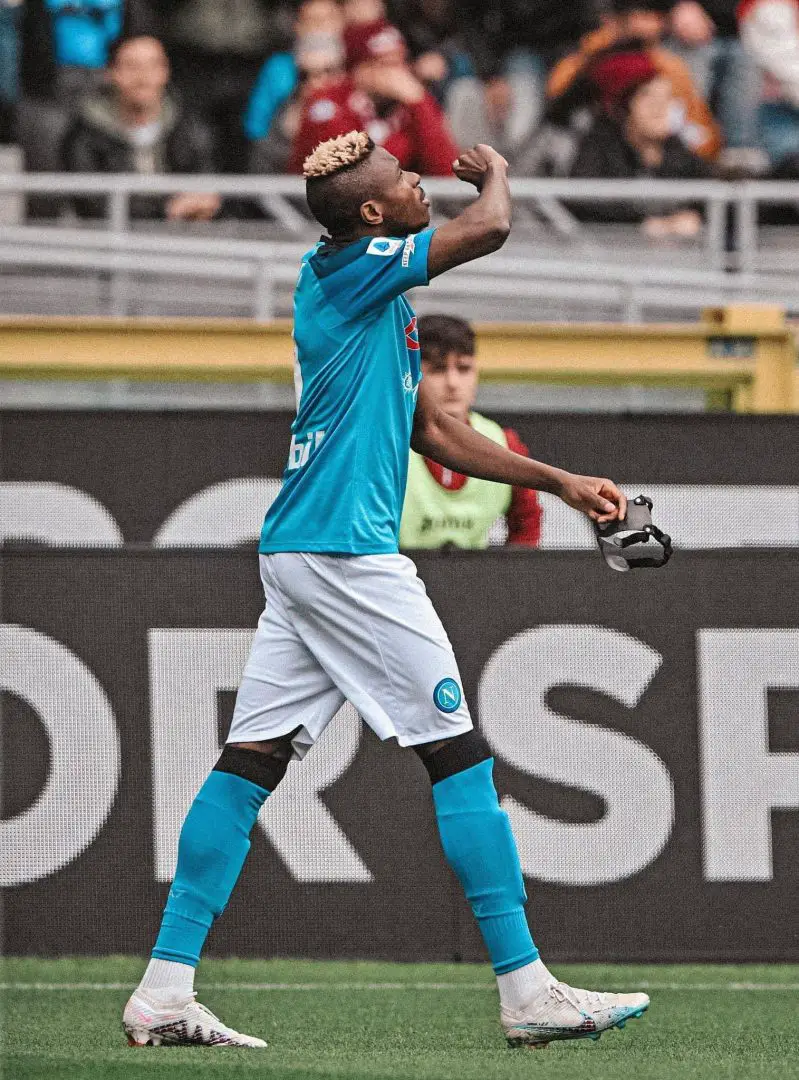 Former Manchester United defender, Rio Ferdinand has urged the club to sign Harry Kane instead of Victor Osimhen.
Both Osimhen and Kane have been linked with the Premier League giants who are looking to sign a new striker this summer.
But Ferdinand believes Kane would be the ideal striker for the Red Devils.
Read Also:2023 U-20 W/Cup: It Won't Be An Easy Game — Brazil Coach Wary Of Flying Eagles
"Osimhen is a different kettle of fish. He's 24, he's scored goals in France and now in Italy. Won the league (in Italy) and knows how to win leagues," Ferdinand said on his VIBE with Five podcast.
"He's been a No.9 at a dominant team in the football league. Is that transferable to the Premier League? No one knows that. That's the chance United would have to take on him.
"That's the only risk I see. He doesn't know the league – that's it. Ability wise and profile, goalscoring, he ticks every box, but there is an unknown factor in does he know how to play in the Premier League? Can he adapt to the Premier League?
"But I wouldn't see that as a big risk. I'd take either of those two and I'd be happy but the one thing with Kane, he guarantees you 20 or 25 goals a season. There's no doubt in your mind he gets that when he comes to Man Utd."
The post Sign Kane Not Osimhen –Ferdinand Advises Manchester United appeared first on Complete Sports.