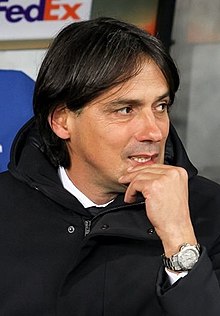 Lazio coach, Simone Inzaghi, has tested positive for Covid-19, confirmed the tactician's wife.
The club released a statement making clear that a member of staff tested positive for COVID-19 following a private test, taken by some members of his family unit.
read also:Florenzi out of PSG's Bayern showdown after positive Covid-19 test
Inzaghi's wife, Gaia Lucariello, then confirmed via Instagram that her entire family unit tested positive for the Coronavirus.
"Hello to everyone," she wrote.
"We wanted to let you know that unfortunately all of our family tested positive for Coronavirus after a swab taken at home!
"We feel fine and are in isolation, as per protocol! Hugs!"
The post Simone Inzaghi has Covid-19 appeared first on Sporting Life.