Donate to and support MelodyInter
Kindly Donate to and support MelodyInter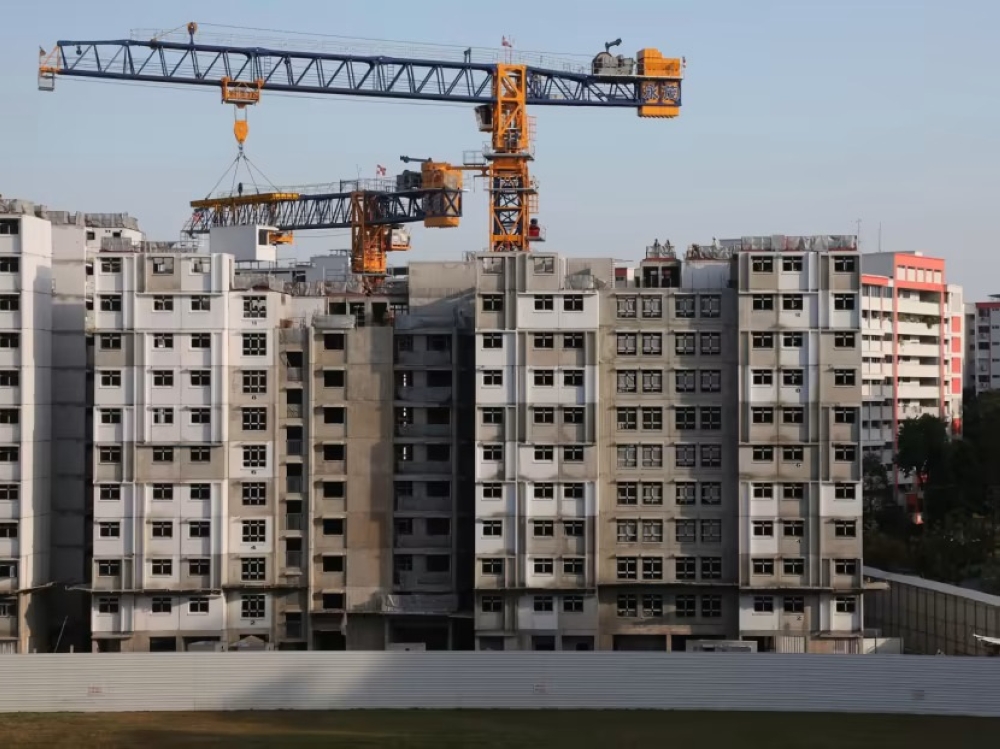 SINGAPORE, Jan 31 — National Development Minister Desmond Lee has filed a motion to reaffirm the Government's commitment to "keeping public housing affordable and accessible while protecting the interests of both current and future generations of Singaporean", in the midst of concerns over the red hot property market.
In a Facebook post yesterday (January 30), Sim Ann, Senior Minister for State for National Development, said that this motion may sound similar to the one filed by Non-Constituency Members of Parliament Leong Mun Wai and Hazel Poa from Progress Singapore Party (PSP) last month.
"But the two are not really the same," she wrote.
"Implicit in the PSP's motion is the claim that the government has not done enough to deliver affordable and accessible HDB (Housing and Development Board) flats, strengthen the owner-occupation intent of public housing, protect retirement adequacy or keep public housing inclusive. We disagree with this claim."
Last month, Sim responded to Leong's adjournment motion in Parliament on the Ang Mo Kio Avenue 3 Selective En bloc Redevelopment Scheme (Sers) exercise.
Leong said that it differed from past exercises, because residents had to top up to buy a replacement flat of the same size with a fresh 99-year lease. He also called the Ang Mo Kio exercise an "epochal event" in the history of public housing, and said that it was disingenuous of the Government not to admit to the different outcome.
Sim then said that Leong was "deliberately misleading the public" and creating false expectations, and that the government's approach to the Ang Mo Kio Sers exercise has been consistent with that in past exercises.
In her post, Sim said: "Keeping public housing affordable and accessible while protecting the interests of both current and future generations of Singaporeans is what the Government has been dedicated to all along.
"We will once again make this commitment clear to Singaporeans and to Members of the House during the debate. We feel it is better to state the Government's intent and strategy squarely in a separate motion and debate both together.
"My colleagues and I look forward to a substantive debate, setting out the government's approach towards public housing, debunking spurious claims, and hearing constructive views and suggestions on how we can continue to fulfil the home ownership aspirations of our citizens now and into the future."
The last time a counter-motion was filed by the government was in September 2021 when Deputy Prime Minister Lawrence Wong, who is also finance minister, spoke about securing Singaporeans' jobs and livelihoods in response to one on foreign talent policy filed by Leong.
Wong had then set out the Government's economic and labour policies and repudiated PSP's claim that its foreign talent policy, which includes the India–Singapore Comprehensive Economic Cooperation Agreement, had caused anxiety among Singaporeans on jobs and livelihoods.
Prices of public housing flats have been on the rise since 2015, with prices of Build-to-Order (BTO) flats having picked up pace over the last three years in light of a hot HDB flat resale market, growing construction costs and more BTO project launches in pricier, central areas.
Analysts said that it is only "a matter of time" before Singapore sees its first million-dollar BTO flat, although this is unlikely anytime soon and is contingent on how long the government wants to keep BTO prices below market value with subsidies.
Prices for resale HDB flats also rose 2.3 per cent in the fourth quarter of last year, making it the 11th consecutive quarter that the resale price index has risen. This was the slowest increase in 2022 and followed measures taken last September to cool the resale HDB market.
In her Facebook post, Sim did not state when the motion was likely to be put forward in Parliament. However, the Ministry of National Development said that it would be in the sitting that starts on Monday next week. ― TODAY