Donate to and support MelodyInter

Kindly Donate to and support MelodyInter


[Button id="2"] [Button id="1"]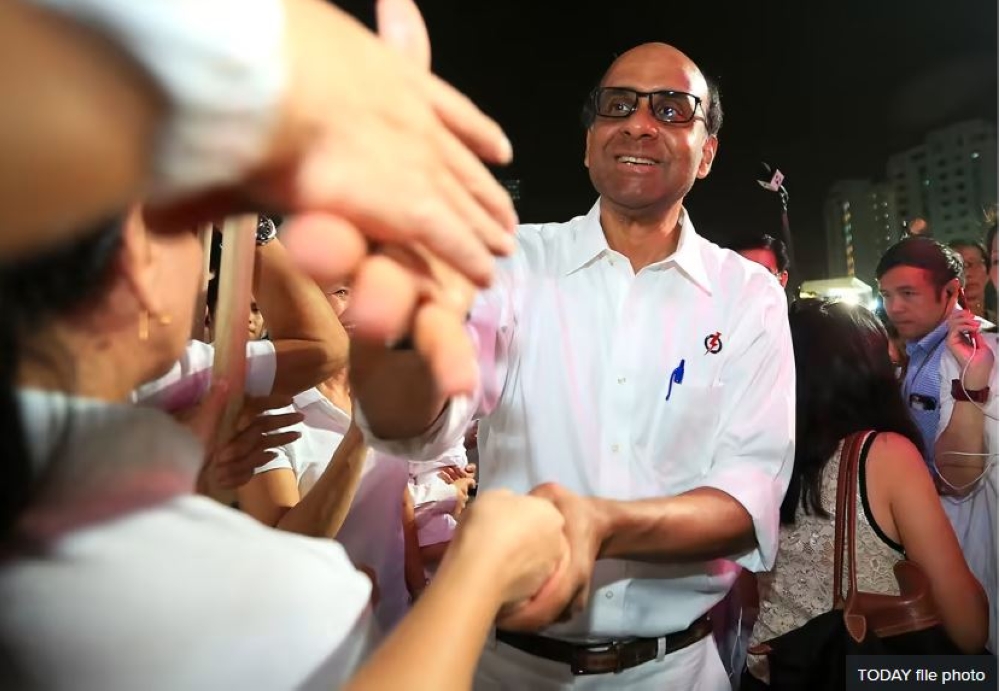 SINGAPORE, June 8 — Should Senior Minister Tharman Shanmugaratnam be elected President, Prime Minister Lee Hsien Loong said he is confident that Mr Tharman will carry out the duties of Singapore's highest office "scrupulously and with the independence of mind" he has always displayed.
"Your international stature and your experience in government and politics will also stand you in good stead as you represent the nation domestically and internationally," said PM Lee in a reply letter to Mr Tharman on Thursday (June 8).
Mr Tharman, who is also Coordinating Minister for Social Policies, had written to Mr Lee to inform him that he would be leaving the Cabinet and the People's Action Party (PAP) to run for the Elected President. The exchange of letters were released by the Prime Minister's Office.
The next presidential election must be held by Sept 13 when incumbent Halimah Yacob's six-year term expires.
In his letter, PM Lee noted that the President is a unifying figure to all Singaporeans and represents Singapore internationally. The President also holds important custodial powers — such as controlling the spending of past reserves and making certain critical appointments.
Mr Lee said that Mr Tharman's experience in his various finance roles has equipped him with "deep knowledge of the system and how the (country's) reserves are safeguarded".
"Should you be elected as our next President, I fully appreciate that you will now be in a different role with different responsibilities," said Mr Lee.
"You will no longer be a member of the executive; instead you will be exercising your custodial powers independently to protect our past reserves and the integrity of the public service as specified in our Constitution.
"This is a vital function in the Singapore system of government."
In the letter, Mr Lee also recalled instances where he and Mr Tharman worked together.
This includes the first time the two men collaborated in 1996, when Mr Lee oversaw the introduction of National Education in schools as Deputy Prime Minister. Mr Tharman was on the Ministry of Education's National Education Committee then, and helped draft Mr Lee's speech for its launch.
Mr Tharman joined politics in 2001 and over the next two decades held key appointments such as Minister for Education and Minister for Finance, before becoming Deputy Prime Minister and Coordinating Minister for Economic and Social Policies.
"In all these roles, you worked hard to build a more inclusive society, and to improve wages and create better jobs for Singaporeans," said PM Lee.
"You made significant contributions to strengthen our social mobility escalator, as well as what you called our social safety 'trampoline'."
Internationally, Mr Tharman "flew the Singapore flag high and gained respect as a thought leader, especially in the social and economic domains", said Mr Lee.
He added that as a Member of Parliament for Jurong Group Representation Constituency, Mr Tharman has served the residents with dedication.
"Your departure from the Cabinet and the PAP will be a heavy loss for me and my team. We will miss your leadership, insightful views and wise counsel," Mr Lee wrote.
"But I understand why you have decided to make this move and run for President. It is in keeping with the spirit of public service and sense of duty that you have shown all these years."
Mr Lee concluded his letter by thanking Mr Tharman for his "distinguished" service to Singapore over the last 40 years.
"I wish you every success as you embark on your new journey." — TODAY