Donate to and support MelodyInter

Kindly Donate to and support MelodyInter


[Button id="2"] [Button id="1"]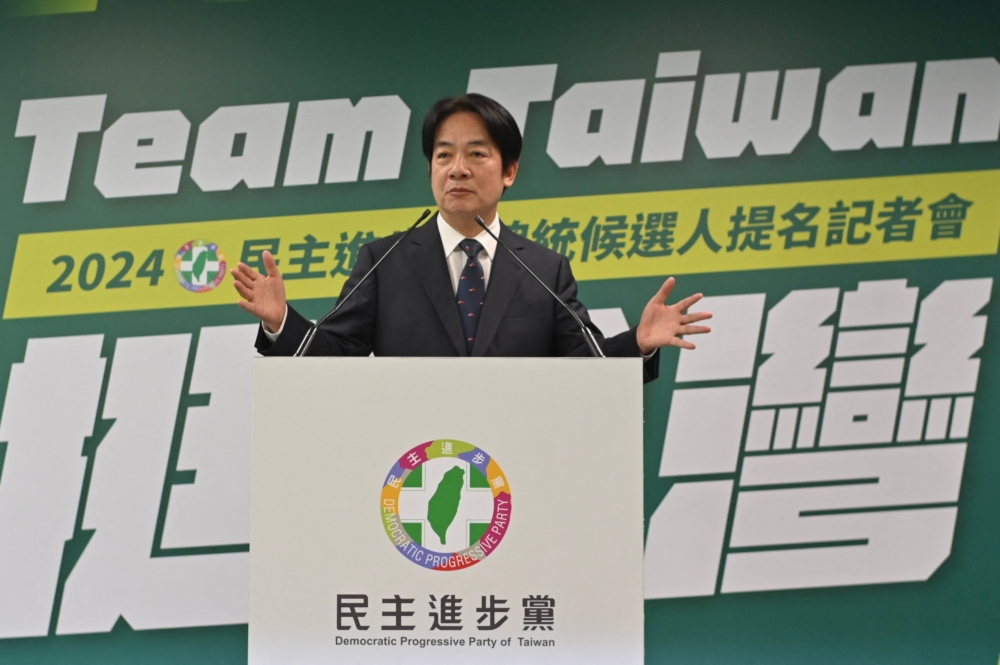 TAIPEI, April 12 — Taiwan's ruling party nominated Vice President William Lai as its candidate for next year's presidential elections today, choosing a contender who has been more outspoken on Taiwanese independence than incumbent Tsai Ing-wen.
The announcement comes two days after China formally ended massive war games around democratic Taiwan that saw it simulate targeted strikes and practise a blockade of the island.
The nomination is almost certain to anger China, which openly loathes Lai for his views on Taiwanese independence.
"I am very honoured to have received the DPP's nomination to take part in the 2024 presidential election and to uphold the duty of safeguarding Taiwan," Lai said at a Democratic Progressive Party press conference.
The 63-year-old has long been considered the frontrunner for the DPP nomination to succeed Tsai, who is barred from running again after her second four-year term ends in May 2024.
Lai has long held that Taiwan cannot attain a peaceful future by appeasing China and has urged the island's residents to unite against its authoritarianism.
Today, he reiterated that stance.
"Now, the democratic bloc in the international community has noticed China's threat to the international community, and is concerned with the importance of peace in the Taiwan Strait," Lai said.
"You must prepare for war to avoid war, to stop a war you must be able to fight a war."
China, which claims self-ruled Taiwan as part of its own territory, has ramped up military, diplomatic and economic pressure on Taiwan since Tsai's 2016 election as she views the island as a sovereign nation.
Lai lauded Tsai's two terms as president, saying the world has recognised Taiwan's democratic credentials under her leadership.
"In the future, I will continue to strengthen democratic Taiwan in the same democratic path, so the world can see Taiwan's value, and embrace Taiwan," he said.
The Harvard-educated doctor-turned-politician has previously described himself as a "pragmatic Taiwan independence worker".
In January, he explained that this means he considers the island to already be a "sovereign country and there is no need for Taiwan to declare independence again".
Beijing has said any Taiwanese move towards a declaration of formal independence would prompt a military response.
"In the face of China's attacks with rhetoric and threats with its military, we will not change our peaceful stance," Lai said, suggesting he would work toward peace-building with Beijing.
"We will also not give up any chance for peace," he added, saying both sides need to work together to improve the lives of people on either side of the Taiwan Strait.
Lai also sent a message to voters, saying next year's polls will be "a choice between democracy or authoritarianism". — AFP