Donate to and support MelodyInter
Kindly Donate to and support MelodyInter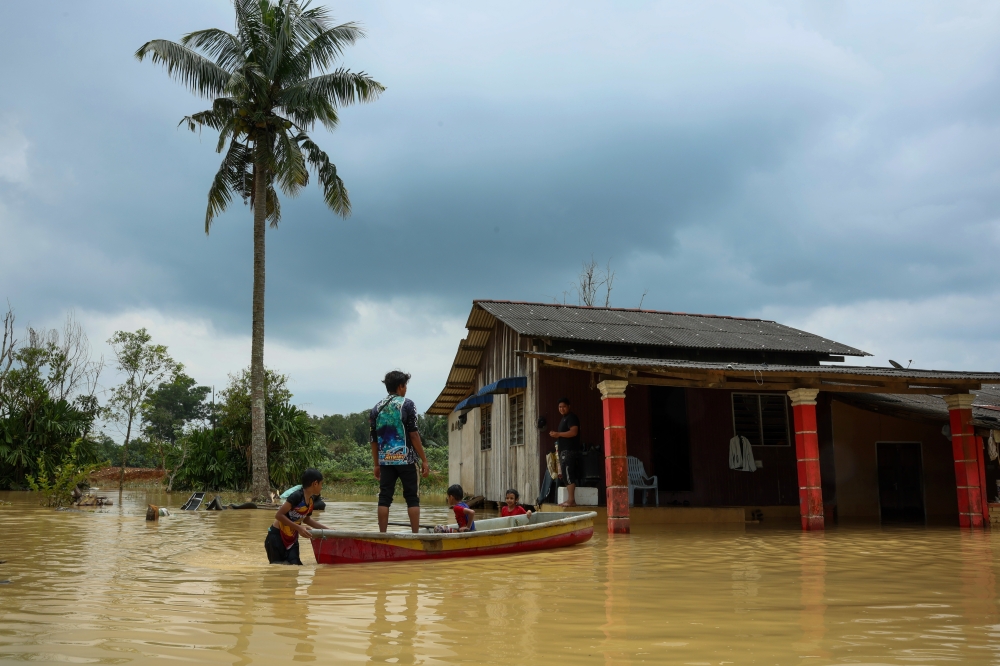 KUALA LUMPUR, Feb 9 ― A total of 273 flood victims are still at eight relief centres (PPS) in three flood-affected states as of 8am today.
In Pahang, the secretariat for the State Disaster Management Committee (JPB) reported that 200 victims are at four PPS in Kuantan; 12 victims at Sekolah Menengah Kebangsaan (SMK) Pusat Penyelidikan Pertanian Tun Razak, Jerantut, and 21 others at the Balai Raya Ulu Sungai, Raub.
According to the website publicinfobanjir.water.gov.my, the water at four rivers in Pahang still exceeds the danger level, namely Sungai Lipis at Batu Malim, Raub; Sungai Pahang at Lubuk Paku, Maran; Sungai Pahang at Paloh Hinai, Pekan and Sungai Keratong in Rompin.
In Kedah, the 18 people from six families are still at the PPS at Sekolah Menengah Agama Madrasah Insaniah Jangkang, near Kulim. All the flood victims are from Kampung Padang Limau, near Mukim Karangan.
In Johor, the state JPB secretariat reported that 22 flood victims are still accommodated at the Balai Raya Kampung Seberang Batu Badak, Segamat, as their homes are still in flood water.
The water level at Sungai Bekok in Batu Pahat is 18.91 metres, which is above the danger level.
The weather in all 10 districts in Johor is reported to be fine this morning. ― Bernama