Tyson Fury's boxing trainer, SugarHill Steward, had said their camp is open to train Anthony Joshua ahead of the fight against Oleksandr Usyk.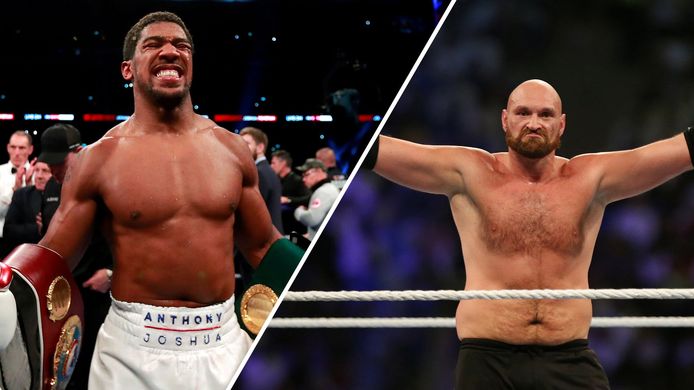 READ ALSO: WILFRED ZAHA SUFFERS RACIAL ABUSE AFTER MANCHESTER CITY'S GAME
Mirror Fighting confirmed the news on its website on Sunday, October 31st, 2021. The British Nigerian was beaten by Usyk last month ( September) where he lost his heavyweight world titles for the second time in four fights.
He said there was nothing wrong with Joshua seeking help from other fighters because it is a thing that has been done by boxers in the past.
We are 100 percent serious about helping Joshua in camp. We want him to defeat Usky, for a start because we want to see Fury against Joshua, and so do all the fans of boxing in the world.

It is not a ruse or a joke, we would happily help Joshua because he is capable of beating Usyk in the rematch, and there is nothing new. In the old days, all boxers travelled to different gyms for assistance. This is a sport, and we have to think of it as a sport. Never forget that when heavyweight boxing is strong, the whole of boxing is strong. The biggest fight in the sport is Fury versus Joshua, and we all know what that would do for the sport with the two of them fighting for the undisputed crown. It couldn't be bigger.
Tyson Fury beat Deontay Wilder in the trilogy early in September, the winner between Joshua and Usyk will probably face Fury.
The post Tyson Fury Insists he is Ready to Train Anthony Joshua ahead of Usyk's Rematch appeared first on NotjustOk.
Advertisement
Ancient Japanese Discovery Melts 54 LBS Of Fat
.
The supplement uses a powerful Okinawa-inspired blend of antioxidants, digestive support ingredients, and metabolism boosters to help you lose weight. The formula is based on science from the Japanese island of Okinawa, which is famous for its low obesity – and high longevity.